Winter Tires vs. Summer Tires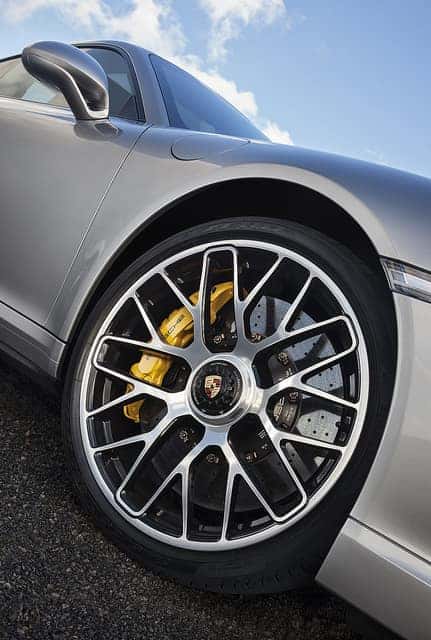 As winter loosens its grip on the Pacific Northwest, it's time to start preparing for spring. This includes performing some springtime maintenance tasks on your vehicle. If you use winter tires during the snowy months, it's time to switch back to summer tires until the cold rolls in once again.
If you don't use winter tires, you may wonder, "Do I need winter tires?" Winter tires can benefit all drivers who routinely drive on slippery, snowy roads. Here are the main differences between winter tires and summer tires.
Winter Tires vs. Summer Tires
Sometimes called snow tires, winter tires are built to perform in the wintertime. Since snowy, icy winter roads can reduce traction, control, and stability, these tires strive to provide superior traction and grip on the road than summer tires can. Summer tires, on the other hand, are designed to perform better in warmer temperatures and provide superior agility.
• Differences in rubber: Winter tires are designed with a specific rubber that retains flexibility in cold temperatures. The rubber in summer tires and all-season tires, on the other hand, can become stiff in cold temperatures, leading to inferior traction on the road.
• Differences in tread depth and tread patterns: When driving through the snow, snow and ice can build up in tire treads and reduce traction. To combat this, winter tires feature deeper tread depths and winter-specific tread patterns that more easily eschew snow, slush, and water than all-season tires. Summer tires have shallower treads and feature tread patterns designed to enhance speed and agility on the road.
• Differences in tire siping: Tire siping refers to the slits placed in rubber tires to enhance traction. Winter tires feature far higher siping densities than summer tires, helping you maintain traction on ice. Summer tires have less overall grooving and attempt to maximize the tire's surface area on the road, providing enhanced handling, agility, and driving dynamics.
If you need to switch out your set of tires for the upcoming season, we here at Porsche of Spokane are happy to help out.