3 Washington Parks to Visit This Summer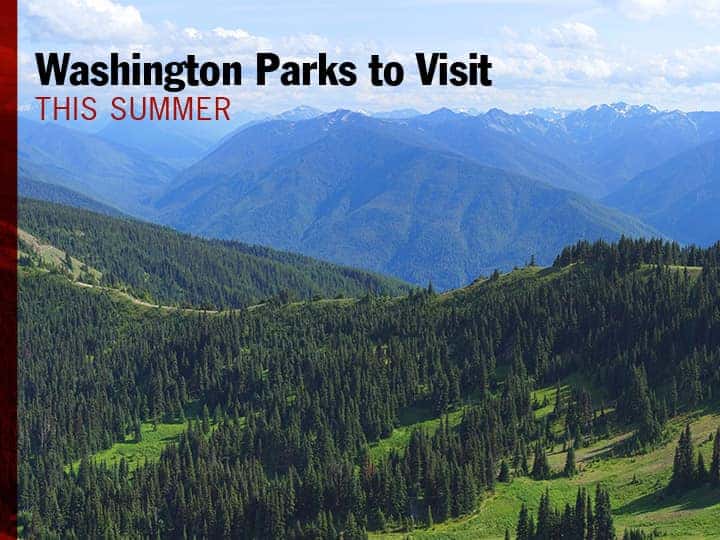 As Washington is a state of vast wilderness, we in Spokane are ideally located to explore it. Looking to get out and experience this great state? Pack up your best camping and hiking gear and head out to one of these great Washington parks for your own summertime adventure.
Olympic National Park:

Olympic National Park places you in the true rugged wilderness of the Pacific Northwest. It even boasts our nation's only rainforest: the Hoh Rainforest. If you are in search of diverse hiking through giant trees, up massive mountains, and along rocky coastlines, this is the park for you.

Mount Rainier National Park:


One of Washington's most beloved landmarks is Mount Rainier, located inside the aptly named Mount Rainier National Park. Mount Rainier stands nearly 15,000 feet above sea level and is technically an active volcano.

Snoqualmie Falls:

Whether you want a romantic weekend by the falls or are in search of a thrilling water adventure, Snoqualmie Falls should be on your must-see list. This 270-foot waterfall hosts more than 1.5 million visitors each year—with a viewing platform that gets you up close and personal. The falls are part of a 2-acre park that is definitely worth exploring.
If you need a vehicle to get you to these parks in style, check out our lineup here at Porsche of Spokane.