Come Visit the 2019 Spokane Auto Show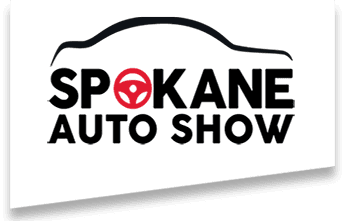 The first few months of the year are known as the auto show season, as some of the country's largest automotive events, like the North American International Auto Show and Chicago Auto Show, take place during this time. Here in Spokane, we are lucky enough to have an auto show of our own, appropriately named the Spokane Auto Show.
This year's Spokane Auto Show takes place at the Spokane County Fair and Expo Center between February 15 and February 17. Of course, before the event even begins, the Spokane Auto Show hosts an exclusive VIP party on Thursday, February 14. Tickets for this private event only cost $20, and the party makes for the perfect Valentine's Day date!
If you're looking to bring the whole family to the Spokane Auto Show, be sure to visit on Sunday, February 17. This is "Family Day," and an assortment of family activities are available to entertain young guests, like a professional balloon artist and a wandering magician. Still, any day is perfect to bring kids 12 and under, as their ticket is free with entry.
For young adults wishing to visit the auto show, a Friday Night Flights event is hosted on Friday, February 15. Attendees can sample various beer, wine, and cocktail offerings. Just be sure to have a designated driver!
Plenty of dealerships will display some of their best vehicles during the event, including us here at Porsche of Spokane. We hope to see you at Spokane's largest automotive event later this month!