Sample the Tastes of Spokane at Inlander Restaurant Week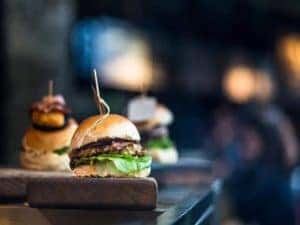 Do you love food and taking part in your community? You'll get the best of both worlds at the local Inlander Restaurant Week. Taking place from February 22nd until March 3rd, several varieties of local restaurants join Inlander for a week of excellent food local to the Spokane and North Idaho area. You can order tickets online for either $21 or $31 to get access to the event, but remember that this is a 21 and over only celebration!
The reason for the difference in prices is because visitors have their choice of specific menus, and the price varies depending on the options chosen. Every restaurant offers a fixed three-course menu of their cuisine, so you can sample a variety of different foods in one sitting.
Even better is that you don't need anything but your tickets and an empty stomach. All you have to do is show up to the restaurant of your choice and enjoy your meal! It might be good to make reservations ahead of time, however.
Menus for the restaurants participating in Inlander Restaurant Week will be available starting on February 1st, so guests can begin planning their week ahead of time. This is a can't-miss event including several restaurants in Spokane and surrounding areas, so make sure you get your tickets. At Porsche Spokane, we are hungry and looking forward to it.