Porsche Taycan Preview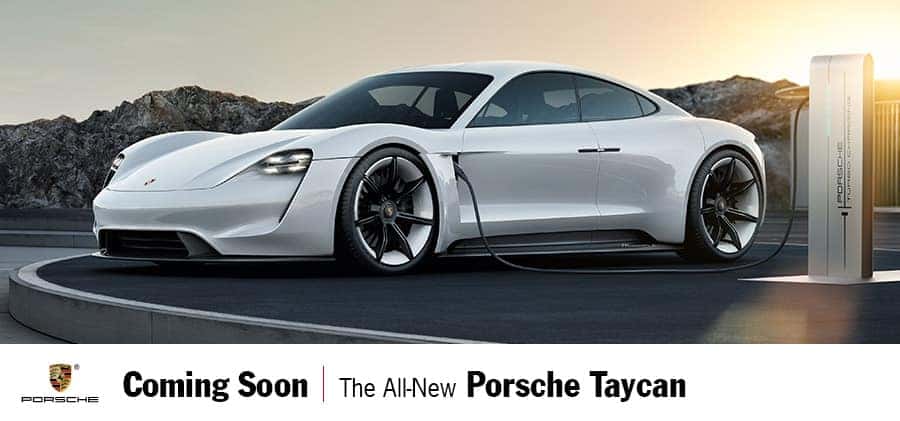 Name Unveiled
Production on Porsche's first purely electric model will begin this year. The vehicle was in concept form for a while under the name of Mission E, but last year, Porsche unveiled the actual name for the production model that it will result in: the Porsche Taycan.
Taycan translates loosely to "lively young horse," which is the perfect way to signify an electrified Porsche, whose crest includes an already lively horse in mid-leap. The Porsche Taycan's electrified powertrain will make this horse even more "lively," and of course "young" is relevant as this marks Porsche's first-ever foray into 100% electric power.
Performance & Horsepower
But don't let the Porsche Taycan's electrified powertrain fool you. Like any true Porsche , the Taycan is still about all-out performance. In fact, Forrester promises a system output from the two permanently excited synchronous motors (PSM) of 600 horsepower. This much power means the Taycan will launch from 0 to 100 kilometers (62.1371 miles per hour) in just 3.5 seconds and to 200 kilometers (124.274 miles per hour) in fewer than 12 seconds. All this power comes at no sacrifice to efficiency; Porsche estimates a maximum electric range of more than 500 kilometers (310.686 miles) between charges. The Taycan will also be designed for fast charging, earning up to 100 kilometers (62.1371 miles) of range in just 4 minutes.
The new Porsche Taycan marks a 6 billion euro investment by 2022 and 1,200 new jobs. Of that 6 billion euro, 500 million will be used for electrified development (variations and derivatives of the Taycan) and 700 million will go to electric innovation (charging infrastructure and smart mobility). To produce the Taycan, Porsche will have to convert an existing engine plant.
Oliver Blume, CEO of Porsche Auto Group, said, "Our new electric sports car is athletic and performance-oriented; a car that is capable of longer distances, and represents freedom."
We here at Porsche of Spokane can't wait to hear more about this exciting new Taycan vehicle.