New Vehicles in Porsche 718 Lineup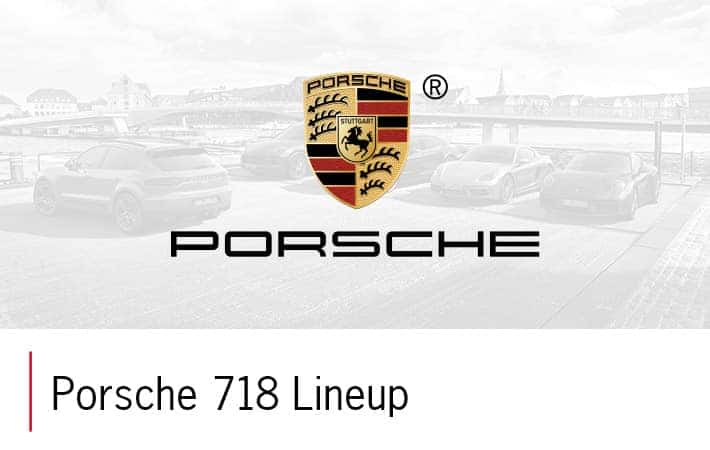 Porsche's family of mid-engine sports cars huddle under the 718 umbrella. The Porsche 718 lineup prioritizes a performance-focused design. Two new models recently came to the popular family of sports cars. A 718 Spyder and a 718 Cayman GT4 will both share the same platform, as well as a new 414-horsepower 4.0-liter six-cylinder boxer engine. Both vehicles will be able to go from 0-60 mph in as little as 4.2 seconds. A manual transmission pairs with the engine.
The 718 Cayman GT4, at first glance, has few differences, but enthusiasts will notice a 50-percent increase in aerodynamic downforce. The Spyder, now that it's borrowed its platform from the Cayman GT4, has a few more changes. It offers drivers a more controlled, precise ride with many of the same features. The 718 Spyder even sports a new rear spoiler that automatically raises itself at 75 mph.
Some features you'll find on both new vehicles in the Porsche 718 lineup include optional ceramic composite brakes and sharp steering. Porsche also developed exclusive tires with extra-sticky traction for both the Cayman GT4 and the Spyder. With the GT4 chassis lying under both of them, sports car enthusiasts will be able to choose between a new coupe or convertible.
Contact us at Porsche of Spokane for the latest updates from this progressive brand.