2019 Porsche Macan Safety Features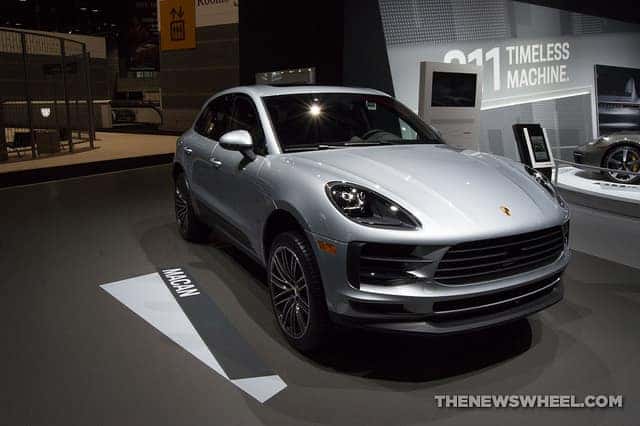 The Porsche Macan is the Porsche automaker's best-selling vehicle, and it's no secret why. This luxury crossover SUV has been impressing drivers for years now, providing the perfect amount of sleek style, sophisticated performance, and cutting-edge tech. For 2019, the Porsche Macan maintains its top-of-the-line design with its state-of-the-art safety features, making your driving experience even more fun and confidence-inspiring. Here are a few safety highlights of the 2019 Porsche Macan.
ParkAssist
The ParkAssist (Front and Rear) with Surround View system uses the Macan model's standard rear-view camera alongside three additional high-resolution cameras to create a 360° surround view of your vehicle. This system helps with general maneuverability and can assist you while parking, increasing your visibility by displaying your position on the Porsche Communication Management's large display.
Lane Warning Systems
The 2019 Porsche Macan features Lane Keep Assist (LKA), which is a driver-assistance feature that automatically monitors the road and alerts you if you begin to unintentionally depart your lane. With your permission, this active system is able to correct your course.
The Macan also comes with Lane Change Assist (LCA), which helps you safely change lanes. This feature continuously monitors behind your vehicle and on either side of it (including your blind spots), and places a back-lit icon in your side mirror to alert you if there is a vehicle present.
Adaptive Cruise Control
Adaptive Cruise Control makes driving even easier and more convenient. This radar-based technology automatically monitors the road and maintains a set speed and following distance from the vehicle ahead of you. If it detects a vehicle in front of you, it can slow and/or halt your vehicle using the stop-and-go function. If the system detects a pedestrian in your path, it will alert you and help you brake.
Porsche Hill Control
Porsche Hill Control helps you slowly descend steep grades, limiting your vehicle's speed through smart targeting braking at all four wheels.
Learn more about the safety features of the 2019 Porsche Macan at Porsche of Spokane.